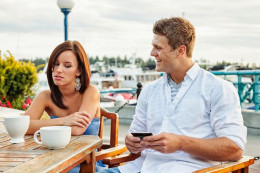 A guy who wants to be "in charge", the leader, making the decisions.
A lot of women are drawn towards a man that (other men) admire. Even in high school they want to be with the "captain" of the basketball, football, or baseball team. He's seen as the "top dog" and if he's her guy then it means (she) is "special". In his world women aren't equal to men. They're to be protected and taken care of much like children. He only respects other alpha male competitors.
Unfortunately many women come to realize that a "take charge" guy is oftentimes also "controlling" and "manipulative". He's always "right" and is not a fan of "compromise". Confidence becomes arrogance, protective becomes possessive, and she goes from being an adult to a powerless child not wanting to make decisions that may upset him.