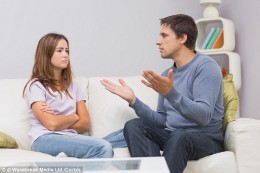 Everyone has a wall of privacy. It's unrealistic to believe otherwise.
This might entail private thoughts, feelings, past mistakes they're embarrassed by, pain they suffered, and numerous other regrets...etc
Not everything that happens in (your life) has a bearing on your current relationship. It's not necessary to reopen old wounds every time you enter into a new relationship. People will generally ask you whatever they feel they need to know to feel comfortable with you.
Having said that there are some things one should freely admit the moment they feel someone is starting to get serious about them.
Examples might be a transsexual who was born a man, having an incurable STD such as herpes or HIV, being married, having children, a felony record, an existing warrant, pending lawsuits, major debt/credit issues, drug/alcohol/gambling addiction, or being bipolar.
Having a psycho ex who is still creating havoc in your life, diagnosed with a terminal illness, continuing or former prostitute/escort/stripper or porn star. Secrets such as these are bound to come out.
All of these generally fall under the category of:
"Things you should know before we get serious."
However none of them are things you'd bring up immediately right after stating your name, shaking hands, or the first date.
Nevertheless there will be some people you date or get involved with who will feel you should have told them "everything" on day one!
The irony is they didn't do the same!
One of the reasons why people suggest establishing a relationship before having sex is to allow themselves time to "uncover" things about one another before becoming intimate
Another reason is the person with a big secret doesn't want to be prejudged before someone has had an opportunity to get to know them. In the interest of saving time most us look to exclude people.
Oftentimes the dispute isn't over "the secret" but over the timing of the reveal. It's never "soon enough" in the eyes of the other person.
Ultimately it's (your life) and you tell people when (you) are ready.