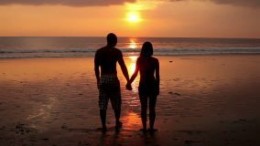 It's an easy way of feeling "connected" throughout the day or whatever. Many people feel since it's not a sexual act it's romantic.
Some folks (women) in particular hate feeling the only time their mate touches them is when they want sex.
Holding hands in public tells the world they're special to you.
Ironically holding hands can lead to other forms of intimacy later on.