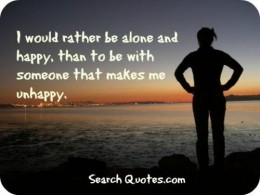 Each of us (chooses) our own friends, lovers, and spouse.
No one is "stuck" with anyone!
We get to (choose) who we spend our time with!
Therefore anyone who is in a relationship with someone who is mentally abusing them and they (choose) to stay....essentially is (choosing) to be abused.
Everyone is entitled to have his or her own "deal breakers".
There are only two ways to experience joy and peace of mind in relationships: We either get what we want or we learn to be happy with what we have. Accept them (as is) or move on.
Know yourself, Love yourself, Trust yourself.
Compatibility trumps compromise!
Thankfully there are over (7 Billion) other people.
Every ending is a new beginning!