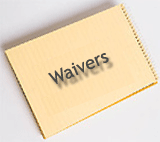 Your at a hospital for surgery signing a waiver that reads: while under anesthesia you may fall into a coma, die, or be used as temporary life support. Knowing the chances are slim and that the surgery is performed often without mishaps, you sign and proceed.
Waking up the next day you find yourself attached to a young man in an induced coma. They tell you that he's dying, and that they're assembling a life support system that is not yet completely attached and functioning. It will take one year for him to become stable, the system can only be connected to you, and you will not likely suffer harm. They offer you a chance to nullify the waiver, but he will surely die if you do so.
Why would you do, what you would do?