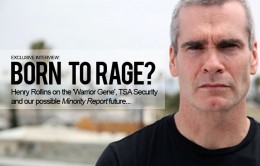 War profiteers use religion as a expediant political tool.

From
http://www.the-orb.net/textbooks/crusade/albig.html

"The Albigensian Crusade in southern France had the characteristics of a civil war, persecution, and invasion. Even though the Albigensian Crusade had little to do with the crusades to the Holy Land, it had an important impact on the theory of crusading and the role of the Church in calling and directing crusades."

From
http://genealogy.about.com/.../geneticg … urture.htm

"We do not yet know how much of what we are is determined by our DNA and how much by our life experience. ... This is known as the "nature" theory of human behavior. ... The search for "behavioral" genes is the source of constant debate."

From December 23rd issue of Nature:

'Impulsivity, or action without foresight, is a factor in many pathological behaviours including suicide, aggression, and addiction,' says David Goldman chief of the Laboratory of Neurogenetics at the NIH's National Institute on Alcohol Abuse and Alcoholism (NIAAA).

'But it is also a trait that can be of value if a quick decision must be made or in situations where risk-taking is favoured.'

The hallmark of the violent crimes committed by individuals in the study sample was that they were spontaneous and purposeless.

From:
http://goliath.ecnext.com/coms2/gi_0199 … ature.html

"One way in which human beings differ markedly from their closest evolutionary relatives, the chimp and the bonobo, is in habitually forming long-term pair bonds. These are so intrinsic to human nature that they form even in libertarian communes that expressly try to outlaw them."