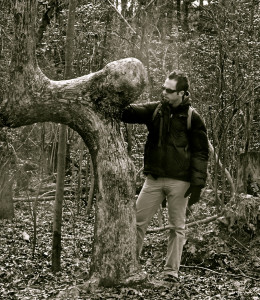 as long as he/she/it was willing, I would ask that we could do some things together, including but not limited to:

Having a pint.
Another pint.
Another pint...
visiting with family (does not have to disclose his/her/its celestial status)
" friends
seeing the world (since I would assume he/she/it could fly me around
have a pint on the plane (that is, while he/she/it flies us around)
talk about love
about God
about art
about family/friends
sit and stare at the clouds somewhere
the sun somewhere
the moon due to time difference latitudinally
eat exotic foods
eat mushrooms
lsd
dmt etc
visit a sick stranger
visit an old lady
visit an orphan
donate whatever I have that remains
laugh at myself
laugh at its genderless being (I would ask to see its genital region[a theology thing])
take a big whiff of a smelling salt
ask if he/she/it could answer a riddle "I" wrote
find out why Pi (3.1415926535 does not repeat forever and if my theory is right)
smell a rose one last time
have a pint
have another pint
ask if he/she/it needs a DD
ask he/she/it what the funniest joke ever was
""""""""" what the strangest thing ever was
"""""""""who Gods favorite band has been
"""""""""who God was closest to, and why
"""""""""why God made everything with omniscience of all that would come to pass and made the universe anyway
"""""""""how far the universe really extends
tell a stranger about the gospel in hope that he would hate it enough to martyr me - not really unless its in good will
tell a preacher that i appreciate his devotion
find a place that no man has ever been on earth and stay a while
"entertain an angel"
smoke a joint and thank God for Marijuana
have a pint and a bloody rare cheeseburger after my God ordained bong hit (HE MADE IT)
tell my family how very beautiful they are to me
friends the same
enemies the same
strangers the same
dogs
cats
birds
snakes
snails
leeches
ticks
earth
sky
fire
ice
air
how beautiful they all are and how blessed I have been to have felt them, breathed them, seen them, smelled them, tasted them, heard them, known them, pet them, pondered them, fed them (ticks and leeches), feared them (snakes [spiders not included, but spiders]) admired them (birds - I have always wanted to fly) been comforted by them (cats and dogs AMEN and THANK YOU JESUS[!])
fly a kite
ride a bike
learn to walk
learn to crawl
humble myself
breathe it all in again
walk and walk and walk
run my fingers through the moon's dust
ask how stupid I really am no matter how smart I think I am
BEG FOR THE GRACE OF GOD!