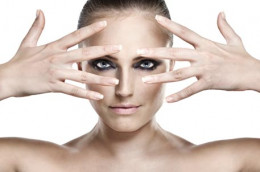 (1) Beauty tips for women 50 years of age and older. Such tips should include preventive beauty regimes, the effective use of face & body exfoliation products, & discussion of luxury brand face & body products.

(2) Discussion of Italian beauty products such as skin and hair products. While we are on hair products, discuss hair products that will thicken and regrow hair.

(3) Mention perfumes & detail perfume families. That premise would be informative. Also detail the relationship of perfume family to clothing & personality.

(4) Discuss the color scheme a/k/a The Color Me Beautiful philosophy. I have read several books on the topic & find the color scheme pertaining to one's complexion regarding make-up & fashion very interesting as well as very informative & educational.

(5) Discuss the art of the bath. Bathing is much more than getting clean. It is a sybaritic, even an aphrodisiac experience. It is good to mention how to turn a bath into the ultimate spa experience a la Cleopatra.

(6) Discuss how to teach our daughters the benefits of good grooming at a young age. Good beauty habits start young & such habits will follow young women throughout their lives.