You have to remove the 'Snail Bait' from around your hubscore and grow some real veges in your garden..
Especially if you hope to get some organic traffic there...
Looks like your writing efforts are just too vigorous for life to survive, or you need to put out some cookies and milk



I just asked the expert here for you... but he reckons that maybe your pants might be too tight?

and he added that...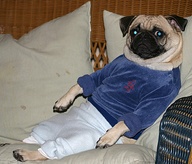 It looks like All 15 spiders have all died from hunger in their efforts to find and digest Original Content on your page



So maybe you shouldn't be shocked... things could be worse.. you might loose your fan club or have a 0 author score