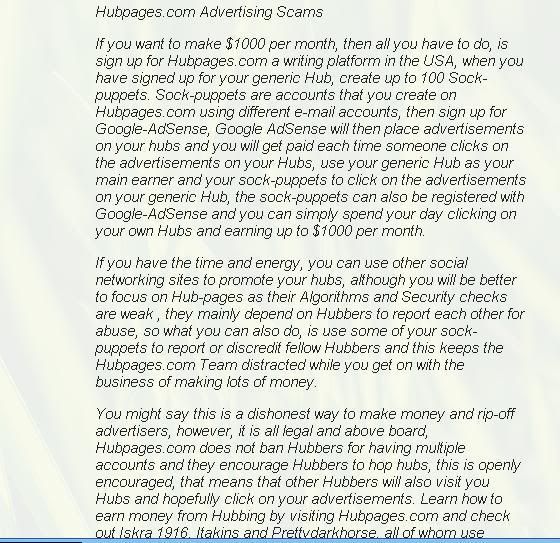 I received this as a piece of fan mail. Didn't see anyone else reporting this issue, so thought I'd pop a thread up about it. The user had already been banned when I read it.

Few problems with the info:

1. Sock puppets are generally used on the forums to create more argument, not to click adverts.
2. You can only have one Adsense account per household.
3. Ad clicks are tracked by your IP address and computer, not by your account. So anyone who did what's mentioned in the email would simply lose their Adsense account for click fraud.
4. The hub hopper does not display adverts.