With the unsettling cold settling in the northeast and unwilling to provide a repeat audience to the Disneys in the south, Denver seemed a perfect getaway this winter. There are a lot of last minute winter deals to Denver especially over Christmas and the New Years that many families these days choose to make it a fun & family holiday festival destination.

Downtown over Christmas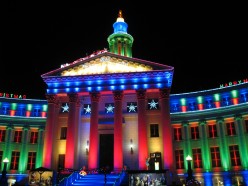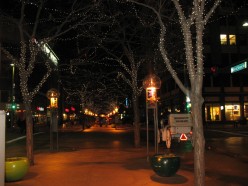 If in particular , you have a mileage membership with an airline , there is no better saving that clubbing a car rental and hotel with the flight package. For example , southwest ,American and most major airlines have fantastic deals on such packages during winter. An example would be 1100$ for a round trip from Dallas to Denver , 4 nights & 5 days of stay in Downtown Denver at Hyatt and a compact car equipped with a oh-so fantastic GPS. Hertz seems to have a "never lost" gps inbuilt that is superb. Not bad for a booking 4 days prior to the trip!


Denver During winter ??
A reasonable question. Denver sits at the foothills of the rocky mountains. It lets the Rockies carry all the snow enabling them to maintain world class ski resorts in Vail ,Aspen ,Breckenridge to name a few. Join a local ski club if you are an ardent fan and rest assured , you 'll get a great deal of saving on ski passes every year to these locations. They also have adjoining towns , quaint and cozy and extremely well decorated to throw a christmas party or for that special occasion that warrants the getaway.
Typical pass rates if you buy them onsite - 40$ for 3-4 hrs for lift tickets. More discounts online.

The majestic Rocky Mountains cause Chinook winds which are dry and warm to heat up Denver, resulting in generally mild temperatures year-round and 300 days of annual sunshine. So if you plan to look around the city during the day , walk or bike it up! There are a bunch of walking tours of Denver downtown that are available on popular travel sites that are so good natives take them from time to time.The temperature does drop in the evening , so layer yourself up for an enjoyable nightlife in downtown Denver.

General attractions :

Pikes peak is open year round except on Christmas and thanksgiving. It is an hours drive from Denver downtown and as you drive up to Pikes Peak , you should visit Garden of the Gods and Cave of the Winds located in the vicinity (~5-10 miles). You can spend the entire day with family and friends here.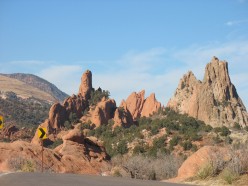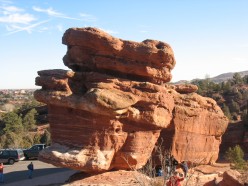 A further hour away is Royal Gorge which boasts of America's highest suspension bridge (It is fun and an adrenaline boost to see big vehicles traverse the quarter mile on this log based bridge that hangs in thin air over the gorge - A must see). The place also has a few adventure rides.
Time - 1/2 day to a day depending on the avid photographer in you.
Royal Gorge is open even on Christmas.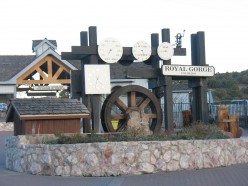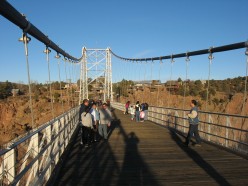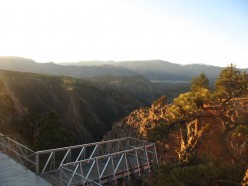 Red rocks park and amphitheatre - Check for shows online.
General visit encouraged as well.
Time - 2-3 hrs.
15mins-1/2 hr drive from Denver downtown.

Vail/Breckenridge

A 1.5 hrs drive from Denver downtown. You can choose to stay in downtown and drive or book in advance in one of the ski resorts depending on the budget, availability and time you really have. The drive is no big deal. It is in fact a photographers treat with brilliant snow capped mountain vistas and drive through the mountains. You dont need to be a pro-driver either. The roads are fantastic. Enjoy the ride while adhering to the speeds based on gradations in the mountain. Sunset hovers around 4.45pm -5.00pm on an average and after a ski adventure under the sun , step out to enjoy the bustling nightlife with the reds , greens and whites hanging outside every cafe, bar or bistro in town. Car parking stations are equipped with credit card readers so no hassles with quarters/dollar bills if you are a light traveler.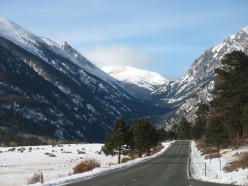 Rocky Mountain National Park

And welcome to heaven on earth. If it is a visual treat in summer , one cant begin to describe its beauty in winter. No wonder , the idea of a white christmas is so celebrated. Rocky mountain national park is a 1.5 hr drive from Denver downtown. If you drive through Boulder , Colorado and stop there for breakfast/brunch ,dont forget to stop and smell the university town air. Lined with a variety of cuisines and bistros and a crisp mountain air , it is an experience. Drive on through Larrimer county , home to frozen lakes and blue waters touching the snowy mountains and inhale the rustic charm of the rockies.
If you start your day from Denver around 10am you should have enough time to drive up the mountains in bright sunlight, explore alpine tundra flora and fauna , capture a few shots of the famous bull elks in a distance of few feet and finally head up to Bear Lake (9450 ft) which will be frozen. Carry snow shoes or yak tracks if you intend to go on some hikes.
The park itself has a 20$ entrance fee per vehicle and has beautiful snow covered trails. You could also choose to drive around the park without taking the cold and return with a sense of euphoria. Estes park is right uphill and many families choose to lodge there for a night or two if you are interested in snow activities.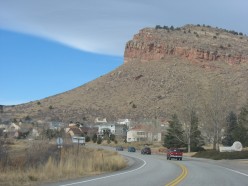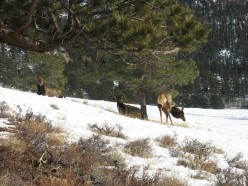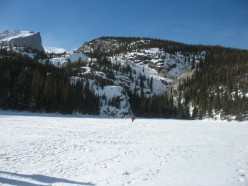 To take care - Did not see major gas stations after Larrimer county. Dont go low on gas since you need to step it up nearly 10000 ft.

For the shopoholics :

Cherry Creek Mall - 4 miles from Downtown Denver
Pavilions - Boutique shopping in Downtown Denver


All in all , Denver is perfectly positioned for a winter getaway. What would convince you more - Boulder was rated the happiest town in United States and you will see many happy faces throughout Colorado greet you like locals if you care to try it out.









Enjoy!