sort by best latest
guess that its a good car....price is less
so lower middle class can afford it too
in my opinion, only two things dissatisfies me -
1- lack of power steering
2- no hydraulic brakes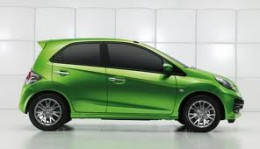 Hi,
Nano is best for middle community ....
what you think about newhondabrio :)
it will never make it to United States in its current design. Will need to modify to meet stricter standards in the United States. This will push the price of the car higher with limited features. This car has potential to sell in other 3rd world upcoming markets but not in the U.S.