sort by best latest
Best Answer MickS says
It is incapable of annoying you, or any one else; however, I do allow myself to become annoyed by it. I don't allow it to encourage me to write a hub about the subject of the question.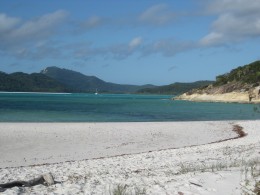 No, It only comes up when you are writing a really long answer & I have gone on to answer as hubs to a couple of questions as I realised I had plenty more to say and the photos to go with it ! One was about the beach and mountains !
No, it does not annoy me. It might give me the idea to write a hub about what I just wrote and read on the question thread. I would not stop to write the hub at that point, but it does put the thought in my head and sometimes, I write myself a note to follow up. I have about three suggestions written down, just have to write the hubs.