sort by best latest
Fortunate; visionary; blessed; aware, grateful; longing.
I am the oldest of my siblings. In general and from my own experiences, I would say they are leaders(or bossy, depending on how y see it LOL) determined, and nurtured, too. So three words are what immediately come to mind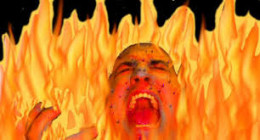 Overburdened, dethroned, unappreciated, overused, obligated, & martyred. Not to mention discarded, enslaved, pressured, unhappy, omnipresent, & stressed. Oldest children must be adults quickly & have a short childhood. They are blamed for what younger siblings DO. They are THERE for everyone else in the family but NO ONE is there for them.
You left out 'unhappy' Grace. I once asked you if there is someone else with the same name. Purely because I once admired and appreciated you for your goodness. What's gone wrong? Do not give up, my Sweet Friend.

---