sort by best latest
Most people are ambiverts. They show characteristics of both extroverts and introverts. Next are extroverts. They are outgoing, people persons and they love to be with other people. They socialize well. They love to party. Their interests are outside.
Introverts are unsocial and quiet. They prefer the company of one over a group. They are aware of their feeling and thoughts, and they just don't see the point in a extrovert lifestyle. They spend time ruminating and reading.
Most people I know are ambiverts, some are extroverts, and minority are introverts. An unhealthy ambivert is not an introvert. so no I don't think there are there are more introverts than extroverts.
Introverts aren't unsocial. That's the misconception that people have of introverts.They prefer to be alone but socialize when they desire to. Also, introverts aren't quiet; they believe in having substantial discussions, not just verbally ruminate.

---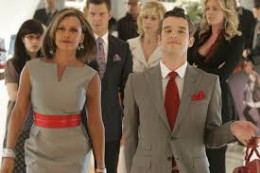 No, there are more extroverts than introverts in the world. Our fast paced, social, post modern, 21st century culture & society place an inordinate emphasis on extroversion. People who are and/or act extroverted are considered to be more confident, intelligent, mature, likeable, assertive, and/or popular than those who are introverted.
Extroverted people in our culture & society are more likely to be respected & even being viewed as more valuable than the introvert. Extroverts are in the majority and that is why extroverted values such as risk-taking, sociability, & competitiveness are valued and prized, even emulated. Extroverts are viewed as go getters, amicable, and/or self-assured-people love & want to be like them.
Susan Cain, in her book Quiet: The Power of Introverts, says that one third to half of the Americans are introverts. Just started reading it. I have it on my kindle.

---
According to the TED talk on the power of introverts, introverts are up to 40% of the population, extroverts a similar but more noticed percentage, and the rest somewhere in the middle.