sort by best latest
Commitment does in my view arrive before an actual formal marriage ceremony. I feel two are joined together as one well before that moment of time a public commitment is proclaimed. I hope so.
I agree Tim.

And yet some men truly believe they can fool around with several women up until the night before they get married. Once they put that ring on the commitment (begins). If there's no commitment before the ring there won't be one after

---
Well, logic even commonsense decries that commitment should come before marriage. Before people get married, they should be in a long term committal relationship to test the sexual and/or other relationship based waters. It is foolhardy to enter into marriage without being committed to each other. Those who enter marriage without testing all levels and/or types of commitment are oftentimes in for a very rude awakening once they are married. Another suggestion is that before people get married, they should live together for at least five years to prepare themselves emotionally, psychologically, and even psychically as far as relationships goes.
Also there should be boundaries in a committal relationship whether married or not. What are tolerable to each other? Is the committal relationship inclusive or open? Is or will there be a prenuptial agreement as to who receives what when the relationship dissolves? These are important questions that couples should ask themselves before entering into a committal relationship, whether it is marriage or live in. Not to know a partner fully is one of the cases of divorce in a marriage.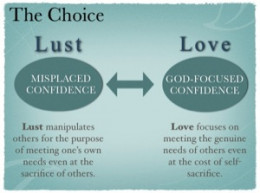 Hi,
It was wonderful that someone is curious about word "commitment".
Now days, the word commitment is disappearing, especially for relationships.
As people are getting smarter, they believe that sex is a natural physical need and they have rights to enjoy this freedom. In between open marriage, or live in relationships, such concepts appeared.
And people are thinking marriage is just an adjustment for a life, when times come to proof them beyond of sex they have been completely falling to manage things. and becomes mentally disturb.
Actually the base of marriage is far beyond of sex.
This is the way to live a happiest life by completing each others,
The base is ultimate sacrifice of wishes for their spouse and children,
Marriage is the commitment to care each other to help each other
This is the commitment with LOVE; not LUST
You say: "Marriage is the commitment to care each other to help each other. This is the commitment with LOVE; not LUST"

Generally people don't marry unless they feel there is love and a commitment to care for each other. That's BEFORE they marry.

---