sort by best latest
Space X is run by Elon Musk. It's a private company contracted by NASA to bring people to and from the ISS. It is the first company NOT run by a government that can launch rockets into space. Previously, contractors put together the parts and sold the government the completed space craft and it was a coordinated effort between a contractor and NASA to conduct the launch and recovery. Space X does everything in house, which brings down costs by almost 60%. We were spending almost a $billion a pop for each launch of the shuttle. Space X has a $1.6billion contract with NASA to launch 12 flights. That's barely $135 million for each flight.
If Space X is successful, the last excuse not to be in space (It's too expensive) will be gone.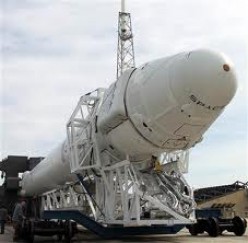 Space Exploration Technologies Corporation, or SpaceX, is a space transport company headquartered in Hawthorne, California. It was founded in 2002 by former PayPal entrepreneur Elon Musk.
Elon Musk (CEO and CTO)
Gwynne Shotwell (President)
Tom Mueller Co-Founder and VP of Propulsion