sort by best latest
Lots of things. Check my hubs for details:
1. Admire the art at the various museums
2. Enjoy the amazing desserts at the various cafes / patisseries
3. Walk along the streets of Paris
and lots more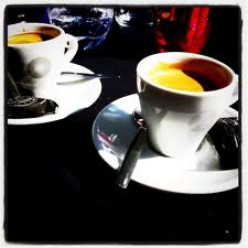 the two best things to do in Paris are to just walk around the city and to savor the food in its wonderful cafes and restaurants. There are beautiful, unexpected treasures around every corner and just a simple cup of coffee in a sidewalk cafe is a gustatory delight.
No city in the world is more beautiful or more civilized. I love Paris. I've even written a couple of hubs about Paris. Check them out for more info.
I would have to go back to Rodin's gardens. Such beauty and art is gorgeous. The stories behind the three main pieces of work are fantastic! Then there is the Tower, L'Arc De Triumph (difficult to get to but so worth it), the building Hitler loved and called the best building in the world (I don't remember the name), and the Louvre (you might need a few days to see the entire location). And don't forget Notre Dame! That is where I purchased my three paintings. Beware of pick pockets at the train stations and visitors areas.