Hello,

I wanted to update the hub page community about the Author 2 Authors Christmas challenge. (12-Days of Christmas Wishes) The purpose was to encourage those who wanted to get involved with this to submit articles about Christmas.

I lost my internet connection on Dec 18th.

This unfortunate event left me behind and not able to finish the deadlines which were to post the winners and make sure the reward was sent out on time. I apologize to anyone who has written a Christmas article for this author 2 author challenge. I have found one so far and it is a winner. If you have written an article for this challenge.

Would you please direct me to this article so that I may have the chance to consider it for the $5.00 prize! I am now connected to satellite. I am planning on what the next steps should be if these unfortunate events happen again. I hear satellite is more reliable. I sure hope so. I still would like to honor this challenge and the prizes offered.

So, if anyone has written an article for this challenge and it meets the requirements, please send me the info via e-mail or post the link here. The deadline for this is Friday Jan 3, 2014 at midnight. Thanks everyone! I look forward to reading your article!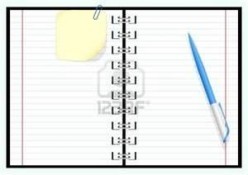 Photo: personal collection