This is a common practice with Google to have a Featured Snippet and the photo be from different sources. If you don't own the text portion of the FS, it's better for you to have the image as you'll get traffic from it.

Couple of notes on acquiring Featured Snippets:
1. You can see if you are eligible for a FS because your snippet (or description under your title) will have three or four lines. If you only have two lines, you aren't eligible and you should edit your article. Notice in the image below that the Dengarden article has three lines below the url. It is eligible for a FS. However, the Jacks Small Engines article only has two lines, so it is not eligible for a FS.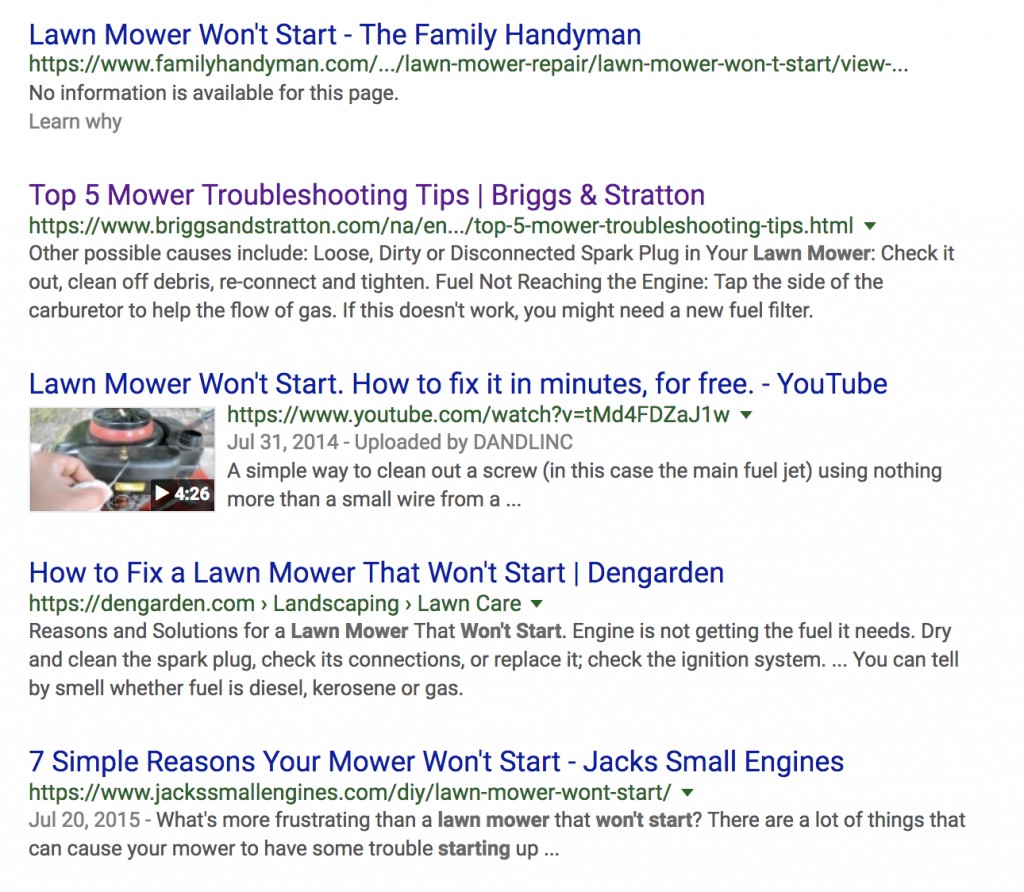 2. Do a -site search of the article that is owning the FS to see who is next to gain the snippet, e.g.,
-site:www.briggsandstratton.com lawn mower won't start When you do this search, Eugene, you own the snippet, which tells us that you are close to getting it and should be editing, updating, and adding to your article to win it!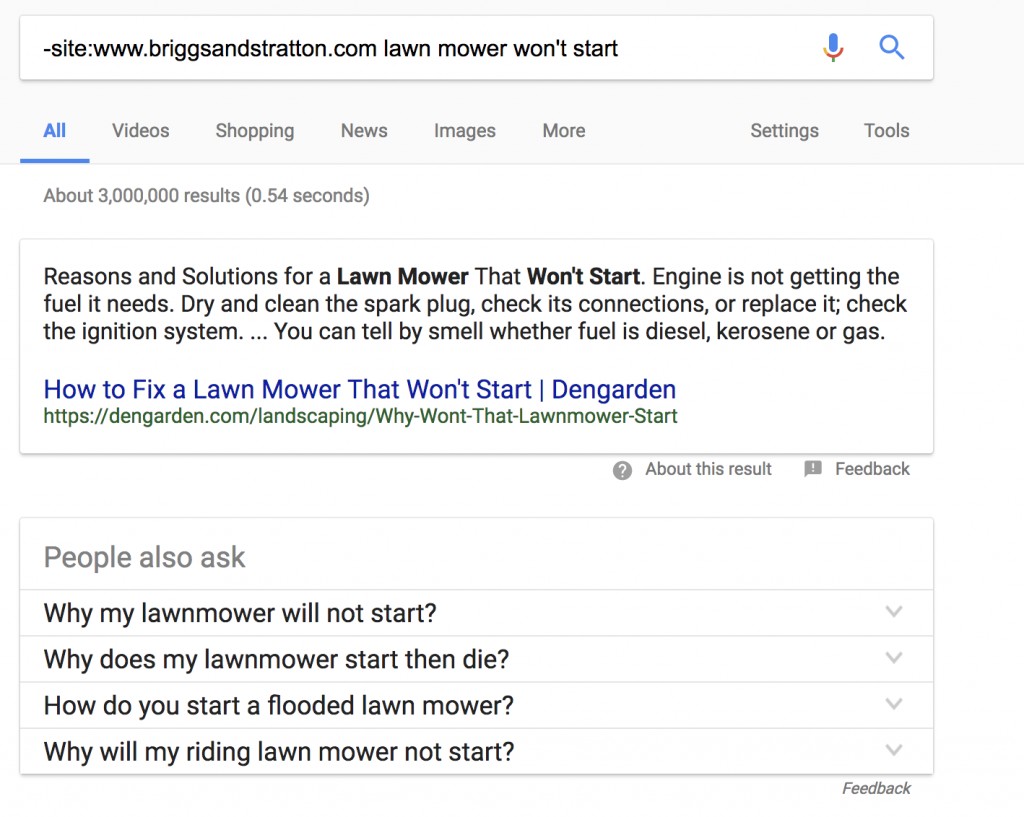 3. It is easier to go from #5 in SERPs to #0 than it is from #5 to #1.
4. There are only 12 million FS. They are still in their infancy, so keep optimizing for them even if your main query doesn't have a FS currently.
5. Paragraph FS are the most common today.
6. 30% of FS rank #1 (that means that 70% do not and you have a good shot at getting one even if you aren't #1 in SERPS.)
7. The more the words in the search query, the higher the possibility of a FS. This makes sense because Google is pretty sure what you want out of the query the more specific and long tail that it is.
8. Avg. length of paragraph snippet is 45 words and max is 97.
9. If you are trying to get a FS for a search query, think about what FS is winning and what type of snippet it is and optimize your article to beat it. (In Eugene's case it's a paragraph FS, so he should optimize for this. If you notice the FS is a table and you don't have one in your article, add one!)
10. Optimize your graphics; the article of the featured snippet may have another image (like in Eugene's case).
11. Make sure your answer is close to the h2 title tag. All subtitles have h2 tags, so when you answer the query, do so right after the subtitle. (Avoid using callouts as subtitles.)
12. Use the People Also Ask feature to add content to your articles. Ask the query and answer it better than the competition.
13. Lastly, content needs to be updated and improved on a consistent basis. We should be trying to add more content to articles to make them the best and most in-depth on the web. If you need help trying to figure out what else you should write about around your subject, we've been using answerthepublic.com to see what else searchers are looking for around a topic. Pinterest also does a good job of showing you related topics.