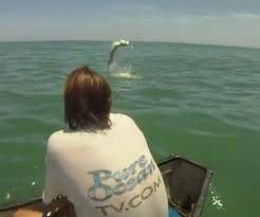 I mainly write for print. I like getting paid by the word. I am only supplementing my income with it, though. I don't land enough gigs to make a living. That's cool. I am a working artist and between the two I squeak by. I just started writing on a start up site by some young, local visionaries with a production company. Pure Ocean TV.com. They will hit full stride in a couple of years. Don't tell them I said that, they think they are already there. Isn't youth grand? I almost feel young again just being around them.

It's nice to fish, surf, scuba, sail, explore and eat for a living, right? http://pureoceantv.com/

So far HP has been a bust other than the experience and relationships. You can say I cut my teeth here. In that regard, it has been of great value. Man does not live by $ alone.

By the way, I designed the logo.