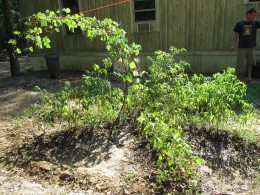 Follow the sage advice contained within Hubs of long-timers, with a good number of followers.

One simple thing is add 2 extra text capsules per page break, video, photo or text capsules. This will break up the page nicely, while leaving room for advertising.

If you have chosen to be an advertiser for e-bay and or amazon, and you include capsules from them, use search words, of the products that are pertinent to your Hub. You have to erasing the title that automatically fills, and replace them with search words paralleling your article.

My last piece of advice is, do not stop writing. This is like planting a garden, and it sometimes takes a while to get a harvest.