I looked at Wisebread. The most prominent pages are credit card affiliate sales pages.

They do, in fact, tell visitors that the "guides" are advertorials and that might influence the sites recommendations, lol.

Of course, most visitors don't read the (partly hidden) disclaimers and think that they are getting disinterested advice.

That front section of the site is protected from Google by noindex tags, which is why the site doesn't get thrown out of search completely.

I suspect the rest of the site acts to funnel in dupes for the credit card hard sell.

The only Amazon ads I saw were in frugal living section which is very Dengardenish in its breadth.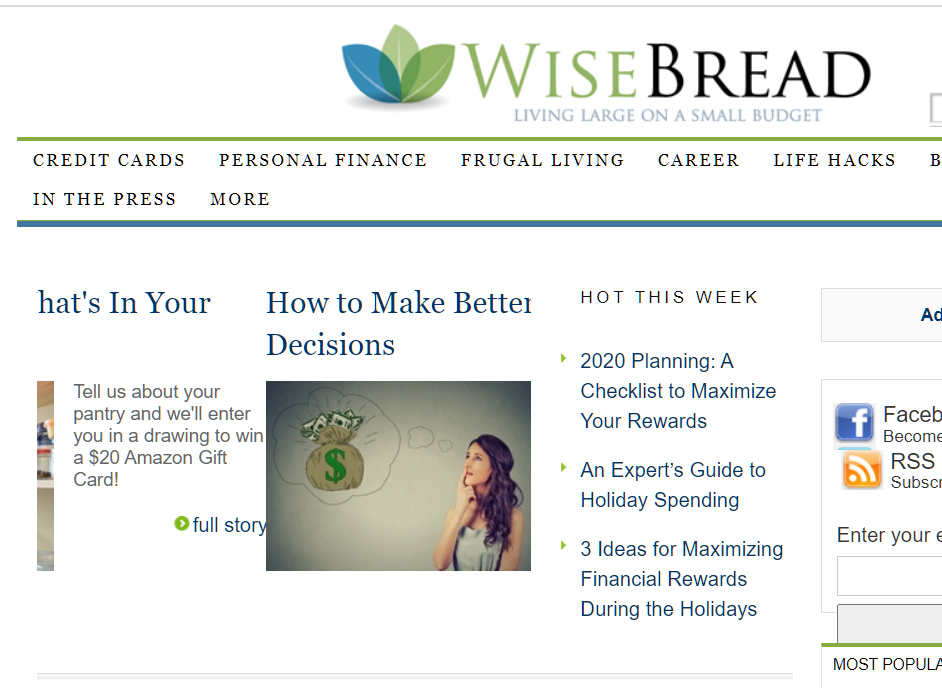 Not every page I looked at had Amazon ads, and they seem to have been used wisely.

Essentially, given the noindex tags, Google will see the site as a lifestyle/garden/diy niche site and careful use of Amazon ads will not harm it.

That page you provided was the only one I could see that is doing well in search. Not surprising given that most pages are short and low in quality.

It is not impossible that the guy wrote one of the first pages exploiting the keywords "how to unblock a drain", got massive traffic and built an entire site around it, lol.

Too late here to look at the other site.