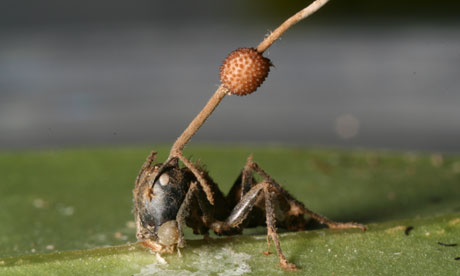 The finding shows that parasitic fungi evolved the ability to control the creatures they infect in the distant past, even before the rise of the Himalayas

"The question now is, what are the triggers that push a parasite not just to kill its host, but to take over its brain and muscles and then kill it."

Apparently this fungus, that is still around, gets into the ants brain and causes it to go to low leaves but above the ground where the best environment exists for the fungus. It then makes the ant bite deep into the leaf vain and then kills it. Neat huh !