We have a white Christmas here in Alabama. When I was little I always wanted it to snow on Christmas, never felt like Christmas to me without the snow, since we lived in Germany before. It's never snowed on Christmas, that I can remember, until today.

Santa did skip my house this year....again. He still hasn't forgotten that teeny little incident. It wasn't even me.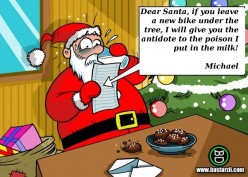 Wishing everyone a Merry Christmas with no lags and lots of wins as we prepare to go to the next level in 2011!!