Wasn't a silly question at all. I asked this question to obtain their response. We have a high percentage of those around. Each time an intelligent and a reasonable viewpoint is presented to them, they resort to contentious behavior, becoming highly argumentative, denigrating others who do not have their viewpoint. You and I see this in the religious forums.

It is quite de rigueur behavior in the Religion and Philosophy Forums, even in the Question/Answer section. It is the knee jerk reaction. There are subjects that bring quite a basic, visceral response and some people are HIGHLY REACTIVE, never basing anything on logic. After all, we are supposed to approach things in an impartial and logical matter.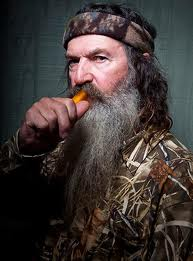 However, approaching things in a logical and conclusive matter is beyond the parameters of some people. They prefer to approach things in a more elemental matter. If it is not in their particular sociocultural or socioreligious purview, THEY discard and find it invalid. For example Wilderness, there are those who do not believe in evolution, believing that the world is only thousands of years old despite scientific findings. Many of these people are highly educated, however, they INSIST on this totally irrational premise.