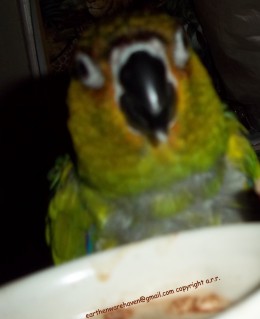 The belief of the complete extinction of dinosaurs, has been retested against the strides in scientific discovery.

Dinosaurs have been unearthed, a mammoth caught in a flash-ice age.

The Theory formed by the earlier scientific communities were that during the Geologic Age this rapid ice age occurred, a sweeping extinction would have happened across the board.

What has been discovered, by using the scientific method of asking questions, testing, finding an answer; right or wrong. Adjusting the theory in accordance with new discoveries and findings.

The bird actually has scales that dry up and must be preened off. The leg structure and stance of a bird is very close to the dino. The genus of the family is similar to the Pterodactyl. They evolved, and sprouted feathers to be able to survive a new habitat when Earth changed..