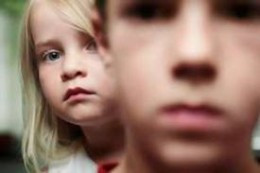 It is generally younger/youngest children who benefit from having siblings. They have siblings who will be there for them in positive & negative times. They also feel that they can discuss things w/siblings whom they can't discuss with their problems because of a varied generational divide. They feel more comfortable w/ siblings than their parents.

Many youngest children love the envelopment of the sibling bond. They are protected & shielded from the harsher & more negative aspects of life by their oldest/older siblings. In many instances, they are the centers of attention from their oldest/older siblings. In many instances, they may be spoiled, indulged, & pampered by their parents w/the help of oldest/older siblings.

Youngest children have the freest & most unencumbered of childhoods/adolescence. They never have to raise or help w/younger siblings. They also have the least responsibilities of their siblings. They probably will have opportunities that their oldest/older siblings WON'T have. They will always be on the receiving, not the giving end in terms of siblingship. They will have individual time, privacy, & the freedom to pursue their goals, wants, & desires which oldest/older children couldn't.