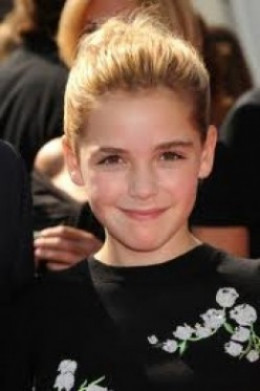 Extremely lucky, individualistic, resourceful,confident, & independent. Only children are the luckiest of all birth orders. They are oftentimes stigmatized & ostracized in the sibling society & culture. Prejudice against only children is the last acceptable prejudice.

The sibling culture has unfounded prejudice against & stereotypes of only children. This culture strongly portend that only children are "lacking" because they have no siblings which is further from the truth. Only children have bonds w/parents that children w/siblings do not have. Also they will never be dethroned by succedent siblings.They WON'T be cast aside or pressed into service like oldest children are.They WON'T be appendages of siblings nor forgotten/fade into the background like middle children. They WON'T have to compete for parental attention, Oh yes, only children WON'T be the unfavored child like children w/siblings can be.

Only children have companions via friends and cousins.Siblings are totally unnecessary for companionship. That's an antediluvian premise if there's one. They DON'T have to deal w/sibling drama such as verbal abuse, bullying, even physical abuse. The childhood of only children is unfettered & unencumbered. They aren't parentified children. They have privacy. They also have monies to travel & participate in cultural & educational activities which children w/siblings can't because monies are tight.

Only children do not have to forgo their educations as children w/siblings in many cases do. Only children are more likely to complete their tertiary education than children w/siblings do, especially oldest children. Only children also have advanced vocabularies & other mature behavior because their main interactors are adults, not other children. Parents are more than parents to only children, they are friends & sources of companionship.

Being an only child is a beautiful experience for which I am immensely grateful for.I learned to be imaginative, creative, rely upon myself, & to be resourceful.I also learned to form close relationships w/ friends & cousins. I was never lonely nor were other only children I know. We were HAPPY in comparison to those w/siblings-what horror stories they told. Only children are awesome, intelligent, savvy, creative, and some of the BEST people I know!Notice that there are STILL A LOT of prejudice & negativity against only children. Hopefully, this prejudice will disappear as studies are dispelling such atavistically negative stereotypes.