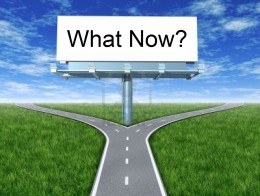 Yes. At anytime one can (choose) to take their life I suppose.
That is the ultimate example of "free will".
Having "options" or the power to say: "yes" or "no" is "free will".
Nevertheless whenever this question is posed it's usually within a religious context. Some will say: "If God knows what (you) are going to do does it mean you really have free will?"
However knowing an outcome doesn't imply one is causing a person to make a particular decision. That's purely evidence of their wisdom. Countless times parents know the consequences of their children's actions. A parent may know if they leave a large box of chocolates laying around that their children will eat them and have stomach ache. Nevertheless it's the child's "free will" to choose to eat one piece of candy after another.
To (observe) is not the same as to (cause).
A fork appears in the road and just because someone knows you well enough to predict which route you will take does not mean the decision wasn't (your) choice. Life is a (personal) journey.
Our lives are for the most part the end result of the choices and decisions that (we) have made along the way.
One man's opinion!