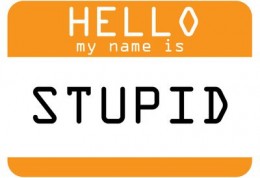 There are many factors which causes a person to constantly put himself/herself......LAST:
(1) H/she has no sense of self-worth, self-respect, or a sense of self. H/she feels that others are important, even significant while h/she is a personae non gratae. H/she isn't capable of asserting who h/she is & what h/she wants.
(2) H/she was raised on the premise that it is nobler to always put oneself last & to consider oneself is selfish. H/she is taught that others' needs must always come before his/her needs.
(3) H/she wants to gain control over others so by placing their needs & wants first, h/she has leverage over them.
(4) H/she lives for others. H/she feels that his/her life isn't worth anything unless h/she is doing for others.
(5)H/she wants to feel.....useful, needed.

There is a degree of self-loathing, low self-esteem, & mental illness for a person to always put themselves last. People see this & consider such a person doormats, unworthy of respect. People figure that if this person respected himself/herself, h/she would put himself/herself first instead of last. Healthy people have self-interest & would never put themselves last. That is an abnormality bordering on psychosis.

A person who always put himself/herself last are oftentimes treated as non-persons by others. Such person believes that his/her actions will be reciprocated in kind but such is never the case. Many times this person treats people better than people treat them. Of course, anyone who always put themselves last won't be respected. In fact, they are viewed as unintelligent or even mentally lacking because a sense of intelligence is to consider oneself FIRST & FOREMOST. After all, if one doesn't love & cherish himself/herself & normally put himself/herself FIRST, then no one else is going to do so either. Smart, intelligent, & mentally healthy people put themselves......FIRST, NEVER LAST!