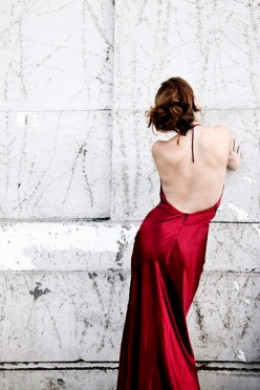 Red is the color of:

(1) Passion- red is THE MOST PASSIONATE color there is. Red is a color which bespeaks passion & involvement with life. In fact, red exemplifies those who are truly living, not merely alive.
(2) Physicality- red is a PHYSICAL color. It represent physicality in all its forms. It ISN'T a cerebral nor spiritual color. Red is for those who are very comfortable in their physicality.
(3) Feisty- red is quite a feisty color. Red tells it like it IS. It refuses to hold back & be politically correct. It is a HAVE AT IT, BRING IT ON color
(4) Scorching- red is scorching. It ssssssizzles, there is no way around it. Red is the scorching Mexican sunset. It is scorching attitude, passion, & exuberance.
(5) Extroverted- red is THE EXTROVERTED color. It ISN'T a color for the timid, shy, nor quiet types. Red is a color that SHOUTS, PROCLAIMS, & STATES its majesty. It is an ABOUT color who SHOWS & TELLS people who it IS.
(6) Attitude- red is the ATTITUDE color. It is the STRUTTING color par excellence. Red is the quintessential color of confidence, bravado, machismo & machisma.
(7) Happiness- red is the color of happiness. What color can say happiness better than red?
(8) Fierceness- red & fierceness are synonymous. Need I SAY MORE!
(9) Sensuality- red is pure sensuality. In fact, it is sensuality bordering on carnality.
(10) Extreme- red is the OTHER EXTREME color. It is AT you.
(11) Bold- there is no color bolder than red. It is OUT THERE & TOTALLY in one's face.
(12) Outrageous- red is a color of outrageous. It loves to make THAT STATEMENT. It isn't THE CONVENTIONAL color per se.