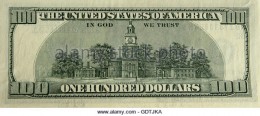 I believe a lot of it has to do with one's nation's culture.
"Life, Liberty and the pursuit of Happiness" is a well-known phrase in the United States Declaration of Independence. Anyone who appears to be accomplishing these on a high level in the U.S. is usually seen as a "great catch".
Hugh Hefner founder of Playboy Magazine at age 86 married Crystal Harris age 26 (former centerfold). No one can convince me that his wealth and fame didn't make him more attractive to her. Success, fame, and power enhance appeal


Truth be told everyone has a "must haves list" when it comes to choosing friends, lovers, or a spouse. Some of the bare minimums are a job, their own residence, a car, good hygiene, and some money to partake in vacations and fun activities.
These things are in addition to one's personality, compatibility, and chemistry. Our "inner circle" can take us up or down.
"Nothing from nothing leaves nothing. You gotta have something if you want to be with me." - Billy Preston
That's not just a song in the U.S. For many it's a way of life!