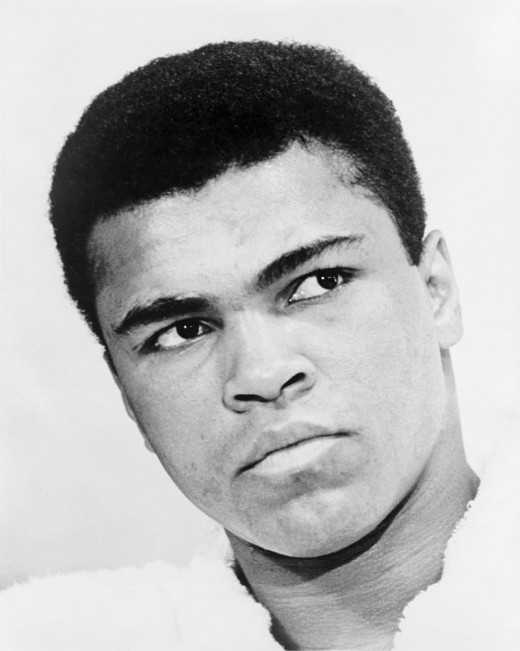 You, no doubt, have heard the news that Muhammad Ali, the greatest boxer who ever lived and the Athlete of the 20th Century, has passed out of this life. Though I've never met him, I'd like to post some of my thoughts about him, and hope you will do the same.

In 1977, a movie about his life was released; it is titled, "The Greatest". Though it is obscure, a major hit emerged from it; "The Greatest Love of All", sung originally by George Benson, and later covered by Whitney Houston. It is one of my favorite songs. Here is a YouTube link to the movie; I believe it will be live-streamed in a few hours: https://www.youtube.com/watch?v=OHOq9M_uJ_U

We all know about a certain airplane incident:

There is a story told of Ali on a flight where he refused to wear his seat belt. When confronted by the flight attendant to put on his seat belt he replied,

"Superman don't need no seat belt."

To which she replied,

"Superman don't need no airplane."

LOL!

Though Muhammad Ali was notorious for his egotism, he has said some really profound quotes. Here are a couple:

"He who is not courageous enough to take risks will accomplish nothing in life."

"The man who views the world at 50 the same as he did at 20 has wasted 30 years of his life."

Let's all pay homage to The Greatest, and post our thoughts here!