Huh? I didn't bring politics into it, you did.
I am recognizing a champion boxing fighter that I admired.
Who made my life more secure because I made investments.
Trump and Ali were friends, all politics aside.

I just so happened to have photos of Trump and Ali on my computer.
I had a lot of photos of Ali on my old computer, and use to write about him on other sites, and it paid off well too. It wasn't political then either.

I am paying my respects! Trump, Obama and Clinton paid their respects to Ali, and many more political leaders have, its not about politics. He was respected for his boxing career, and he died.

ADDED: we can change our posts for up to four hours in the forums.
That is something that is very cool about HubPages Forums. Liberty!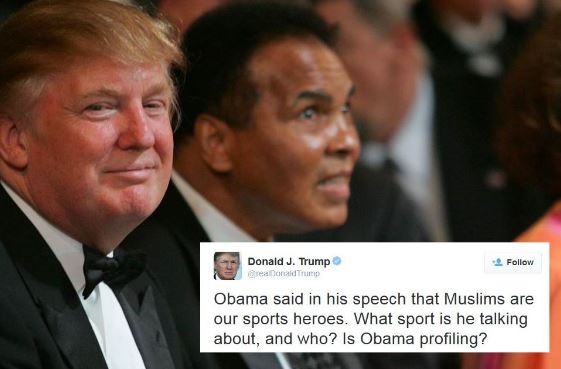 I just realized this thread is in Politics and Social Issues!


I think someone does protest too much!