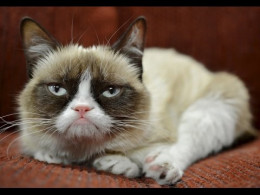 "In the future, everyone will be world-famous for 15 minutes"
- Andy Warhol (stated in1968 at an exhibition of his work)
This was long before the Internet, Facebook, Myspace, Twitter, YouTube, Instagram, and other forms of "social media"
At one time it was reported that "Grumpy Cat" has earned over $100M whether true or not the cat is a multi-millionaire based upon it's facial expression. Did she "earn her spot to fame" or is America just giving it to her? Fame is much more easier to obtain today.
Most fame is based upon popularity and how much money media outlets make when they write, photograph, or interview for radio and television shows. If sales of magazine featuring Kardashians on the cover stopped selling the magazines would stop using them.
Ultimately the public decides what is hot and what is hype with their pocketbooks. A good publicist also helps!