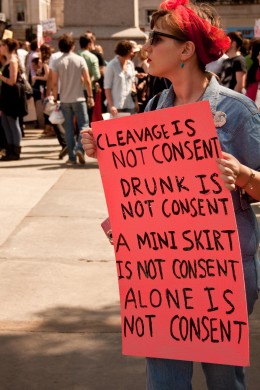 Selling sex was Hugh's job. He made it his raison d'être for all the world to see. While he may have helped cultivate our current 'porn/rape culture' - he was far more into paying consenting girls in exchange for sex, etc. (As well as 'hiring' them for his 'friends'.) He wasn't known to force himself on anyone; nor did he supposedly allow his guests to engage in non-consentual sex.

Of course there are stories; and what is the likelihood of nothing shady or illegal ever going on during all those decades? Prostitution is illegal - yet, it is one of those things that people still argue about being legalized for various reasons, like marijuana. So, Hugh's 'sexcapades' were more 'accepted'.

So, the big difference between Hefner and Weinstein would be consent. Maybe you've heard: rape is a big no-no; and naughty touching is NOT allowed without a personal invite into a woman's personal space. Do I need to go into the details of why forcing someone to watch you masturbate is wrong?

Strange but true - consent makes all the difference.