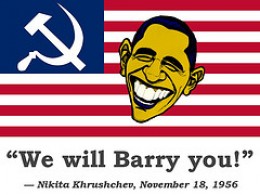 I find it ironic that even the president of the United States has problems with proving his citizenship after the Patriot act - national REAL ID and post -911.

did you know that you need a photo ID to get a Photo ID, that it is easier for a person from a different country to get a social security card with a birth certificate than a US citizen with a social security number to geta duplicate card - that a seal offical birth certificate is NO GOOD?

I had a friend - a homeless friend with no ID try to get a SS card replacement (needed for a photo ID) and they would NOT accept a CERTIFIED birth certificate????

It's easier to get a passport than a state ID! I have a different friend who needs to get a PASSPORT for food stamps - they woun't accept his certified birth certificate!

Talk about a "man without a county!"

This business about how a birth certificate doesn't prove citizenship is akin to being a persona non grata in the USSR.