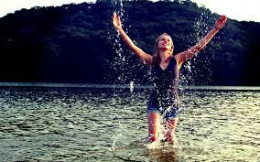 Freedom to do as you please without having to consider what a "significant other" thinks, wants, likes, or dislikes.
No disagreements/arguments or second guessing yourself. Everything is always where (you) left it! Peace of mind!
If you want to go to the movies and the theater is practically full you'll have no problem finding a (single) seat as opposed to finding two seats together.
When (you) eat (your family) is fed.
There is more time to focus on hobbies & interests, spend time with family and friends, or sit at home reading a book, watching old movies, or cleaning house while listening to music.
Whenever you're ready to go it's time to go!
No having to wait for anyone for any reason.
You don't have to deal with another person's moods. Drama free!