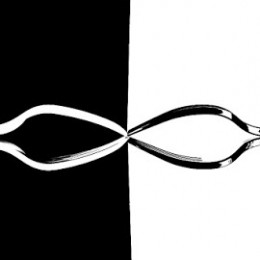 Let me put my perspective/synopsis on this very question. The subject of sacrifice varies from family to family. Factors & variables include educational, socioeconomic, & family size backgrounds. Who makes the most sacrifices regarding a child's career growth is highly individual.

In many solidly middle, upper middle, & upper class families both parents play a crucial part in their children's career growth. In these socioeconomic ranges, parents have the means & access to provide their children with better &/or even the best educational opportunities in order for their children to have a successful career. They impart into their children the importance of an education & how to choose lucrative careers. They also have the pull to have others in their circles to establish their child in a career.

In lower middle, working, & lower classes, parents oftentimes are unconcerned regarding their children's career growth. The main impetus of such parents is that their children get a job. In lower middle, working, & lower class homes, the issue of career growth, even obtaining a career is of slight or no importance. The main emphasis is on a survival job which pays enough for the rent/shelter, food, & perhaps, other amenities if necessary. In fact, lower middle, working, & lower class parents believe that obtaining a career is futile & for the more affluent/more educated classes & inculcate their children in that premise.

In small families(1-2 children), it is both parents who make enormous sacrifices regarding their child/children's career growth. They have small families w/ the purpose of providing their children w/mass educational, cultural, & socioeconomic opportunities so that their child/children can have a career. In large/very large families(6 or more children), parents are little involved, even non-involved in their children's lives. In such families, children raise/teach themselves &/or each other. In large/very large families, it isn't the parents who make the most sacrifices regarding their children's career growth, it is the OLDEST/OLDER children who oftentimes must forego their OWN education/career growth in order to support &/or even help educate younger siblings to have careers instead of jobs which the oldest/older siblings have.