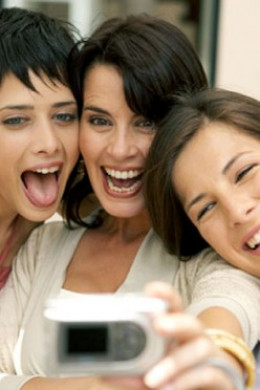 Most people have far stronger bonds w/friends because friendship is chosen whereas family is merely circumstantial. Many times we are born into families where we have nothing in common. Many family environments are quite purgatorial. They are family because of blood & nothing else. One can say that there is really no love lost in such families.

There are families who don't have other members' back. In fact, there is constant in-fighting, one-upmanship, &/or other types of family drama. Also, there is envy, especially if there is one or two outstanding &/or successful family members. Families have their own agenda which oftentimes can be quite insidious-play my game or else. Families also use each other for many manipulative reasons.

When one matures, one usually grows away from the family & gravitate towards friendships. Friends have things more in common than family members. Adults usually have closer bonds w/friends than family members unless they come from large families where in such environments, friendships & other outside relationships are strongly discouraged. Adults from large families usually have no friends & are very insular, not venturing outside their immediate family circle. They don't even associate w/ extended family members.