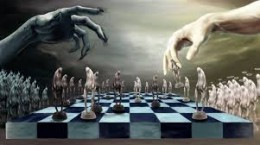 Children learn from their familial environment, for better or worse. Children from small families(1-2 children per household) typically had parents who were loving, caring, & involved in their lives. Their families were small enough so that parents could easily have individualized time w/them. They didn't have to compete for parental attention as there was enough parental attention to go around. Parents of small families also planned for their children so they wouldn't be stressed emotionally, mentally, psychologically, & socioeconomically by the latter.

As a result, children who grew up in small families are more involved parents. They are apt to spend time w/their children, teaching & interacting w/them as their parents did to them. People from small families are more loving & involved parents because these components were in their familial environment.

By contrast, children from large families(6-more children per household) had parents who were distant & uninvolved in their lives. Child neglect is commonplace in the large family environment. Children in large families raise themselves & each other. Parents are parents in name only, if that. As a result, children from large families are perfunctory parents, if that. They aren't involved in their children's lives, believing that children ought to learn on their own. They aren't the type of parents who interact w/their children.

People who come from large families aren't loving & involved parents. They are cold & distant. They seldom, if ever, participate in their children's lives. They feel that their duties as parents are giving birth & providing for the rudiments & that's it. They don't believe in interacting w/their children as they believe that siblings &/or other children serve that purpose. People who grew up in large families simply don't make warm, loving, & involved parents. They tend to be off-putting to their children.