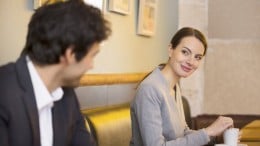 In order for your (ex) to be "the one" he would have to see (you) as being "the one". At the very least a "soul-mate" is someone who actually WANTS to be with you! (And vice versa).
It doesn't matter that this man is your child's father.
These days most people don't end up with their "high school sweetheart" living happily ever after.
Rarely does anything positive come out of pursuing someone who lacks interest in you.
"Never love anyone who treats you like you're ordinary."

- Oscar Wilde

Thankfully there are over (7 Billion) other people on the planet!
In order to "move on" you have to "let go".
Best wishes!