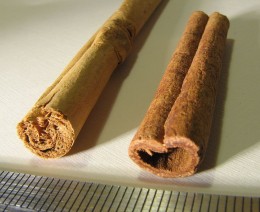 Cinnamon has great antiviral properties and it has been shown to help maintain proper blood sugar making cinnamon an excellent food additive for people with diabetes.

In laboratory studies it has been shown to slow the onset of Alzheimer's in mice.

In Chinese folk medicine it was believed that cinnamon helped to cure and prevent Stomach and Colan cancers.

So I guess you could say that cinnamon has a lot of health benefits.