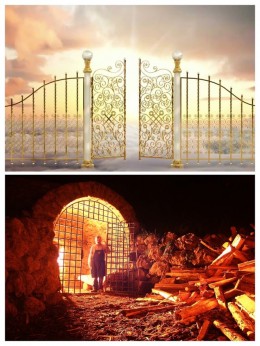 Intelligent, logical, & conscious people would rather be wealthy as w/wealth, they & especially their children will have myriad opportunities as opposed to their less wealthy counterparts. They realize that money opens avenues which won't be opened otherwise. They know that w/money, they will have a better choice of neighborhoods, medical/health care, & educational opportunities.

They can travel when they desire. They have more & wider access to cultural & intellectual activities. They can expose their children to a more cultivated lifestyle. They know that w/wealth, they have more life options. They can create their world & don't have to settle. With wealth, they can influence society & politicians as to what their needs are.

However, there are those w/totally inverse logic. These are the people who would rather be poor, even impoverished. They contend that poverty & struggle makes one stronger. They see struggle & doing without, even the essential to be a normal lifestyle. They will even knowingly create conditions which will cause them & their families to be impoverished.

There are people who rejoice in poverty. They staunchly rationalize how being impoverished is somehow nobler than being wealthy. They even take delight, even pleasure in living a socioeconomic hell on earth, not caring how poverty negatively impacts them emotionally, mentally, intellectually, physically, psychologically, & even psychically. They are of the school that the more hardship & suffering, the BETTER they will be. Such people have a negative consciousness for anyone who believes that poverty is good has to have a psychological impairment as such behavior is abnormal bordering on the insane.