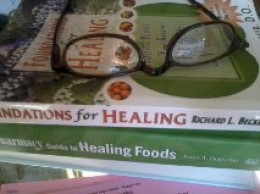 All b vitamins work together in concert with each other, add to that a b-12. vitamin c will also help with uptake, injections are the best route of administration. Sublingual, and patches are also a way to administer b 12, as they bypass the liver, and are directly into the blood stream. Hard pressed pills, taken orally, have to be digested, and are diluted. Among the best are naturemade, and solaray, if the liver is not functioning correctly it will effect the way you utilize nutrients. Injectable may be the only route that you can utilize.
Milk thistle in a liquid form, under the tongue, has been found to rejuvinate, and restore kidney and liver function. It would be advisable to have a check up, to rule out a physical cause to your ailment, I would want to know why I was anemic in the first place. By your picture you seem to be young, intrinsic factor is usually found in the elderly, either due to age, or their diet.
Seek the advice of a physician before proceeding with any vitamin, or supplement protocol, as some supplements, such as amino acids, do put stress on the liver. Please proceed with caution.