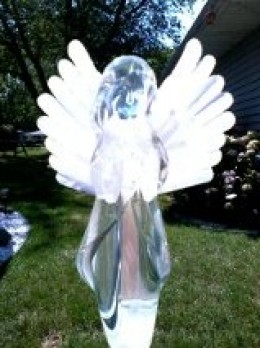 I have not had experience with this clinic, nor do I know anyone who has. Beta glucans are well known in treating cancer, as well as melatonin, dependant upon the site of the cancer. I am not a doctor, but I have personal experience in the fight with cancer. My sister was diagnosed with cervical cancer, and beat it, with the use of natural medicine. Her regimen included the following:
Eliminate all white flour, white rice, white potatoes, over processed foods. Include in the diet foods in their natural state. Juicing with low starch, low sugar. Fruits and vegetables. Cancer is a fungus, by eliminating sugar, and yeast you no longer feed the cancer.
RM-10, garden of life, Beta Glucans.
Garlic capsules, 500mg x2 x twice a day.
Primal defense, a strong probiotic.
Add to that Melatonin up to 20mg, known to isolate cancer cells, and not let them multiply. As well as for insomnia, a side effect of cancer, and for the side effects of chemo.
Other recommendations include the following:
Trytophan, for depression, as well as insomnia. Do not use if there is low liver function, as amino acids are very hard on the liver.
Remove the tumor, and follow the doctors recommendations.
Many have used diflucan, by prescription only, for cancer. A prescriptive anti fungal, but is very hard on the liver.
RM-10 http://www.amazon.com/gp/product/B000WV … es0ccf4-20
Primal defense http://www.amazon.com/gp/product/B002EB … ag=hubpage
Garlic http://www.amazon.com/gp/product/B001QR … es0ccf4-20
Melatonin http://www.amazon.com/gp/product/B005DE … es0ccf4-20
Dr Jordan Rubins Book http://www.amazon.com/gp/product/B000JZ … es0ccf4-20
I hope this helps your friend, It saved my sisters life.