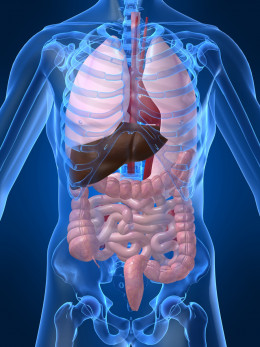 Milk thistle is used to rejuvenate the liver, and kidneys, as is the incidence in cases of fatty liver disease, and cirrhosis. It helps to protect the liver, and kidneys from toxins, and promotes new growth of those cells. In a recent study it helped kidney, and liver function, and improved quality of life. The active ingredient is silymarin, and must be a standardized formula. http://www.amazon.com/Jarrow-Formulas-T … lk+thistle
Other herbs that have been used are ginseng, thymus extract, and licorice root. Those people with high blood pressure should not take licorice, as it raises blood pressure. Milk thistle lowers blood sugar levels, and should not be taken by people with Diabetes, or hypoglycemia. Ginseng should not be taken by those with a history of seizures, or epilepsy, or those heart condition, high blood pressure, or asthma. As it is a stimulant, consult a physician, before use.
In another trial it was used in an effort to treat patients with hepatitis, it was beneficial in quality of life, but had not effect on the virus that causes it. It did help to control the spread of cancer, and helped to protect the organs from the effects of chemo.
reference: national institute of health.