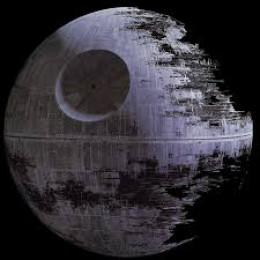 I can only speak for myself, but it's not the afterlife (or lack thereof) that I fear. I fear the actual occurrence and/or process of death itself. I fear DYING. I truly believe that there will be an afterlife, not that I feel the need to push my own beliefs onto anyone else. So I'm at peace with the "aftermath".

What really scares me is that death could occur basically at any moment, and in any number of ways. It could be terrifying, prolonged and/or painful, we just can't know!

Of course, as a parent, another fear is the wellbeing of my children (whether they're adults or still children) following my death. No one wants to think of their child struggling or suffering because of their own, eternal absence.

Anyway, those are the kinds of thoughts that scare me. Once the heart has stopped, and the mind has shut-down, I figure the rest is gravy. But I realize that's just my opinion. Good question!