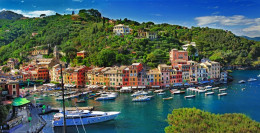 Sometimes we go to places we may have seen in a forgotten movie, book, or a picture that was in a museum. It (feels) like we've been here! However it's us connecting to an image we forgot about.
One theory is reincarnation: Whereby we keep coming back to earth after we die as different people from different eras. Occasionally however we recall a memory from a "past life" though.
Another theory is we all have limited psychic abilities and possibly may have dreamed or foresaw something before it took place.
Lastly there is the belief that (knowing someone very well) or being a student of behavior and very observant of people, places, and things, allows one to predict (what could happen) and when it does it feels strange to us. "I (thought) he/she would say that!"
A lot of "Mentalist" and so called professional "Psychics" use various techniques such as the above to appear to have "super natural" abilities!